Hello, all you stylish souls out there! 🌟 The dawn of a fresh academic year is upon us, and if there's one universal truth, it's this: starting a new year requires a wardrobe refresh! Now, if you're scratching your head, thinking, "What should I wear?" fret not. We've got your back (and your front!). Let's dive into the top 10 head-turning back to school outfits ideas for 2023.
1. Preppy Scholar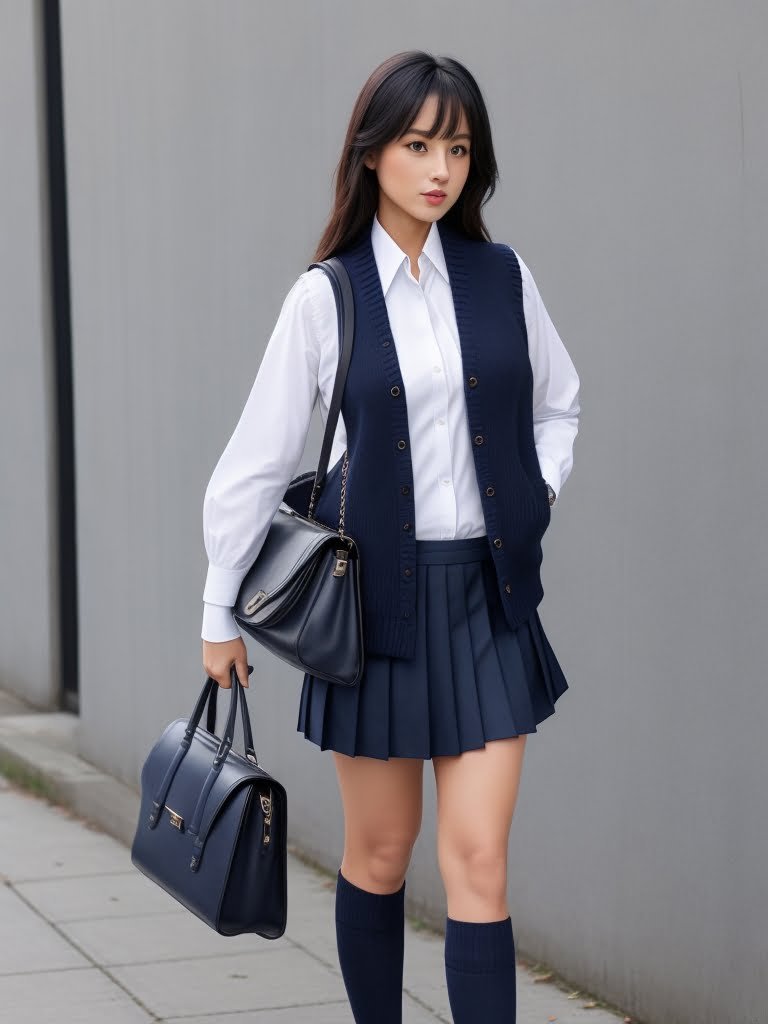 Ah, the timeless allure of the academia aesthetic! The Preppy Scholar is an embodiment of classic sophistication with a hint of mischief. Picture this: a navy-blue pleated skirt swinging with every step, contrasted beautifully by a crisp white button-up shirt. But wait, there's a twist! A crimson sweater vest rests over it, lending warmth and a pop of color. The ensemble screams Ivy League, especially when you've got those knee-high socks paired with classic loafers. Oh, and that leather satchel slung across the shoulder and the stack of textbooks? Pure old-school charm.
2. Athleisure Student
Gym rat or not, the Athleisure Student look is all about nailing that sporty-yet-chill vibe. It's the outfit that whispers, "I might've done yoga this morning, or maybe I just rolled out of bed." Black leggings stretch out, hugging every curve, paired with a loose gray athletic hoodie. The ensemble wouldn't be complete without those pristine white sneakers. And the cherry on top? A sleek sports watch, ready to count those steps, and a gym bag that's spacious enough for books or a change of clothes after a quick workout session.
3. Artsy Bohemian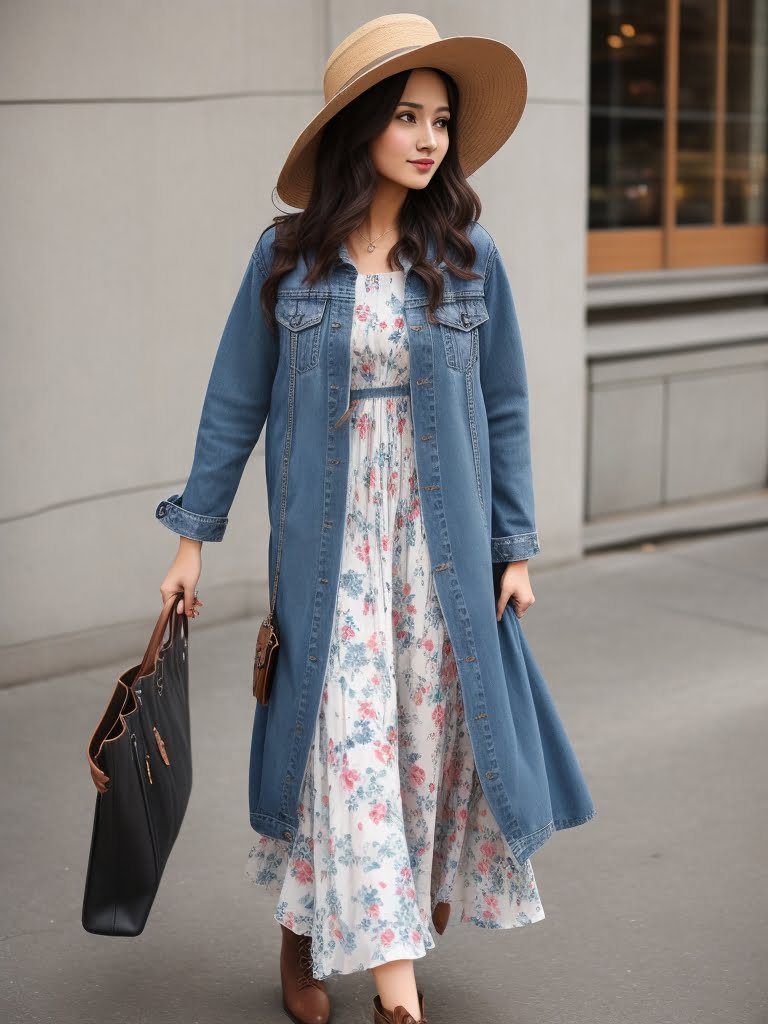 For souls that dance to their own beat, the Artsy Bohemian look is a dreamy concoction of patterns, colors, and textures. Imagine a flowy maxi dress that paints a thousand stories with its patterns, paired ever so casually with a rugged denim jacket. The leather ankle boots tap a rhythm on the pavement, while the wide-brimmed hat adds an enigmatic touch. But what's that peeking from the canvas tote? Sketchbooks filled with doodles, dreams, and inspirations. Truly, an outfit for the daydreamers and creators.
4. Casual Streetwear
When comfort meets cool, you get the Casual Streetwear look. Perfect for those who believe in making a statement without uttering a word. Ripped jeans tell tales of adventures, while an oversized graphic tee shouts out your favorite band or a cheeky phrase. Wrapped around the waist, a flannel shirt waits for the evening chill. Every step is a confident strut in those high-top sneakers. And that backpack? It's not just a bag; it's a canvas adorned with patches, pins, and memories.
5. Vintage Throwback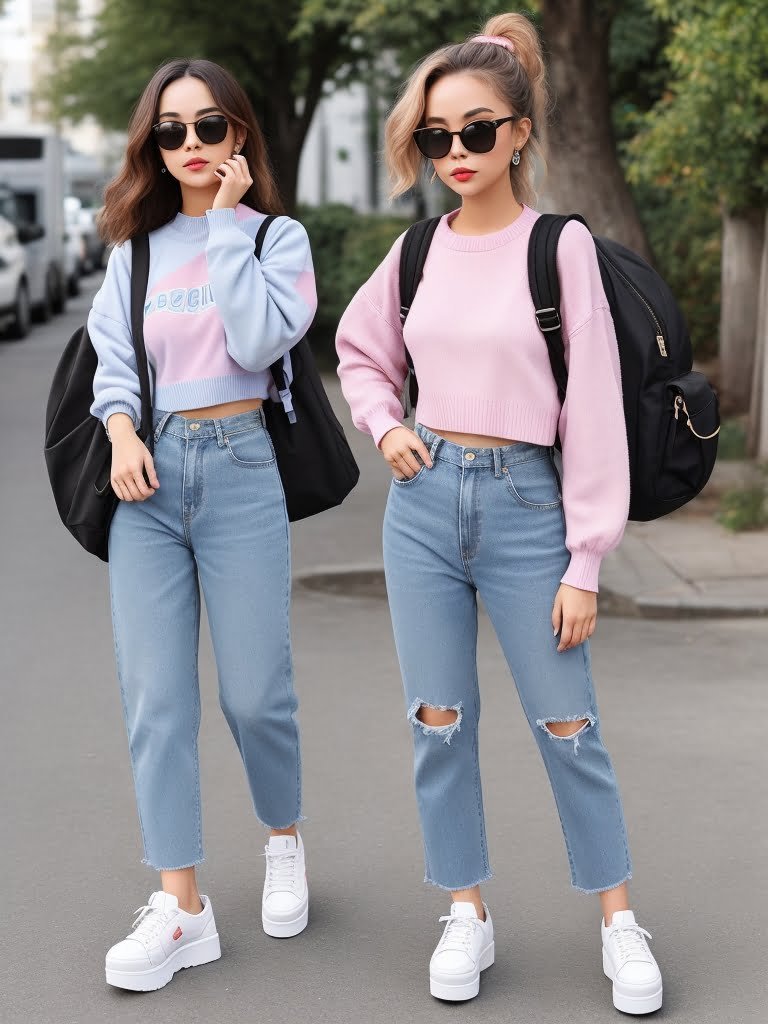 Feeling nostalgic? The Vintage Throwback is a nod to the golden days of the '80s and '90s. High-waisted mom jeans hug the hips, leading the eyes to a cropped pastel sweater that screams cute comfort. Beneath, platform shoes add height and flair. The wrist isn't forgotten – it's graced with a colorful scrunchie, ready to tie up those tresses or simply act as a fashion statement. Round sunglasses shield the eyes, and a mini-backpack swings carefreely, holding secrets from yesteryears.
6. Edgy Rocker
For those with a heart that beats to the electric riffs of rock 'n' roll, the Edgy Rocker look is a wild symphony of style. Black skinny jeans, as dark as the night, become the canvas for this ensemble. The t-shirt, preferably of a band that's rocked your world, takes center stage. But, oh, the drama doesn't end there. A studded leather jacket adds that rebellious edge, ensuring you stand out in any crowd. Every step exudes confidence, thanks to those combat boots. The choker necklace is a nostalgic nod to the grunge era, and a dark messenger bag carries all your essentials, including those concert tickets for the weekend.
7. Eco-Conscious Trendsetter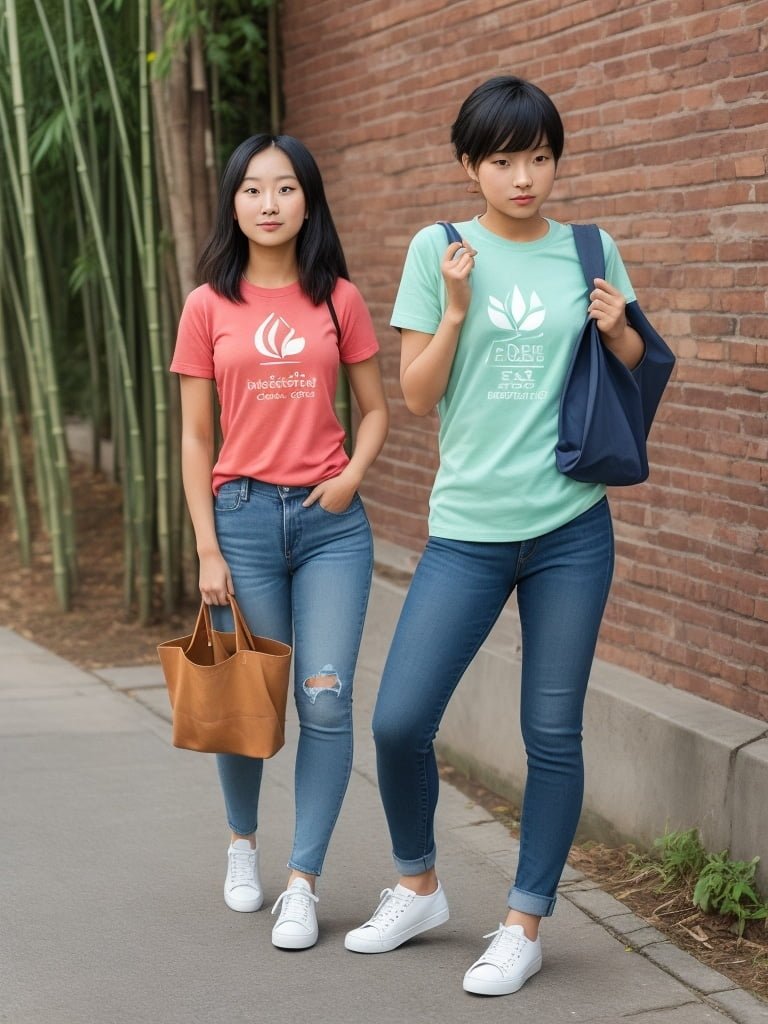 In a world waking up to the importance of sustainability, the Eco-Conscious Trendsetter stands out, not just for their style, but for their choices. A bamboo fabric t-shirt, soft and gentle against the skin, pairs brilliantly with jeans crafted from recycled fabric. Every choice is a statement, right down to those vegan leather shoes that defy traditional norms. But what's an eco-warrior without their armor? A reusable water bottle, a warrior's flask, and a tote bag made from upcycled materials, carrying the weight of conscious choices.
8. Sophisticated Senior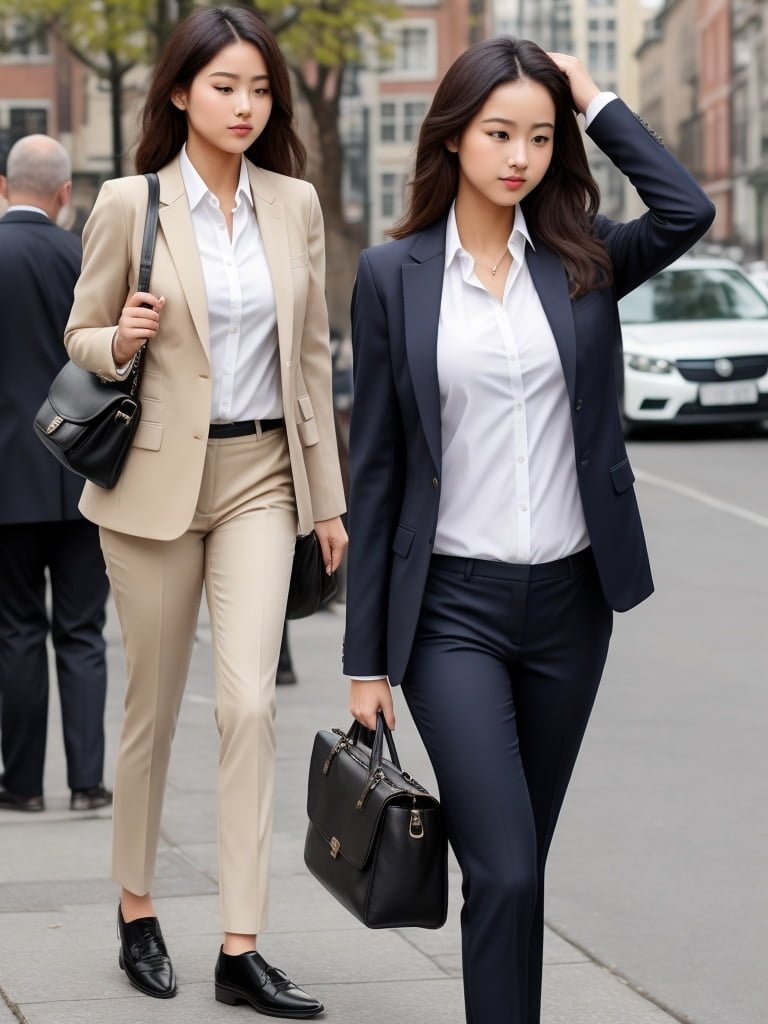 Growing up doesn't mean compromising on style. Enter the Sophisticated Senior look, where maturity meets chic. Tailored trousers, perfectly hemmed, complement a simple yet elegant blouse. Over this, a fitted blazer asserts an air of authority and grace. Pointed-toe flats, ever so stylish, click softly, announcing your presence. And instead of a bulky backpack, a slim leather portfolio is the companion of choice, carrying important documents and perhaps, plans for the future.
9. Relaxed Beachy Vibes
Ah, the call of the ocean! For those who hear it even in the bustling school corridors, the Relaxed Beachy Vibes outfit is a wave of freshness. Board shorts, not just for the beach, pair wonderfully with a loose tank top, preferably with a wave design that reminds you of the sea. Flip-flops, the footwear of free spirits, and a surfboard pendant necklace keep the beach close to your heart. Don't forget those sunglasses, essential against the glare of the sun or the school's fluorescent lights. A drawstring bag, light and breezy, carries essentials, and perhaps, dreams of the next beach getaway.
10. Cozy Autumn Layers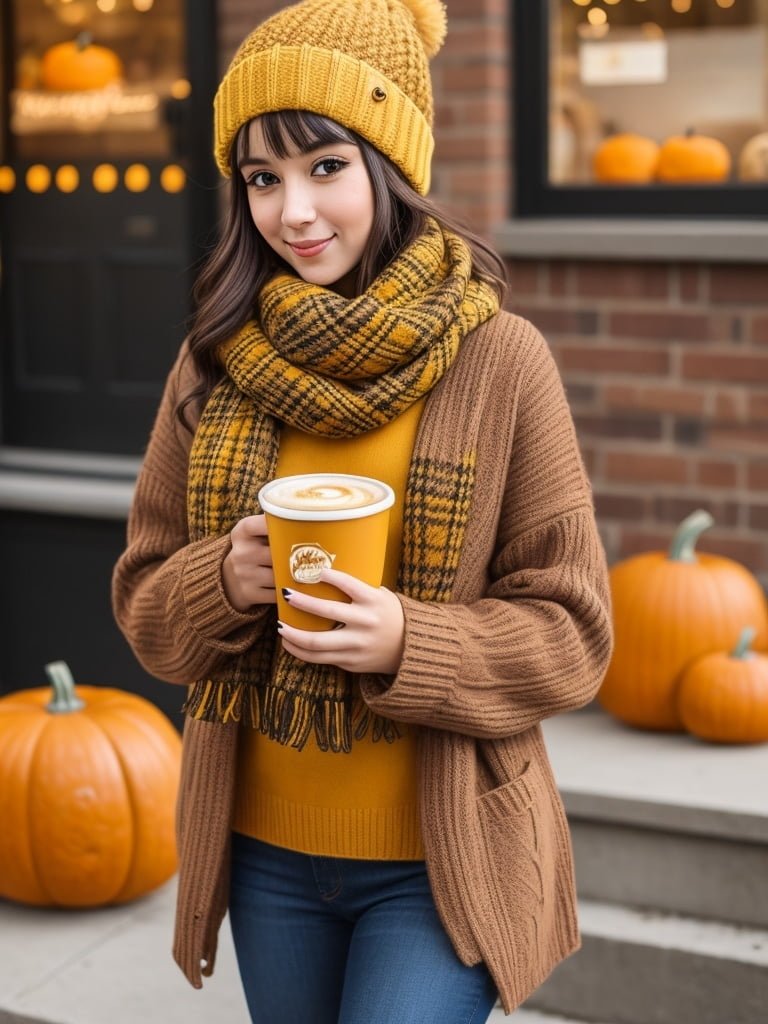 For souls who find joy in the rustling of leaves and the aroma of pumpkin spice lattes, the Cozy Autumn Layers outfit is a warm embrace. At its heart is a knitted mustard yellow sweater, soft and enveloping. Dark jeans contrast beautifully, leading to ankle boots that whisper of woodland walks. Wrapped around you is a plaid scarf, warding off the chill, while in hand is that aforementioned latte, warming both palms and heart. And on those particularly chilly mornings, a cozy beanie becomes the crown, making you the undeniable ruler of autumn fashion.
In Closing…
The beauty of back-to-school fashion is its versatility and reflection of personal expression. Whether you're echoing the laid-back vibes of the beach or the structured elegance of academic pursuits, there's an outfit waiting to tell your story. Remember, fashion isn't just about wearing clothes; it's about wearing your heart on your sleeve (quite literally!). So, as you step into the 2023 academic year, wear your style with pride and let every school corridor be your runway. And hey, why not mix and match? After all, personal style is all about breaking boundaries and setting new ones!