Lifestyle
10 Easy DIY Pumpkin Painting Ideas for a Show-Stopping Halloween
Halloween is just around the corner, and you know what that means-pumpkin decorating galore! But who said carving was the only way to go? If you're craving a bit of creative fun without the messy pumpkin guts, painting is your best bet. And boy, do we have some ideas for you!
So, grab your paintbrushes, put on your spooky playlist, and let's dive into these simple yet show-stopping pumpkin painting ideas.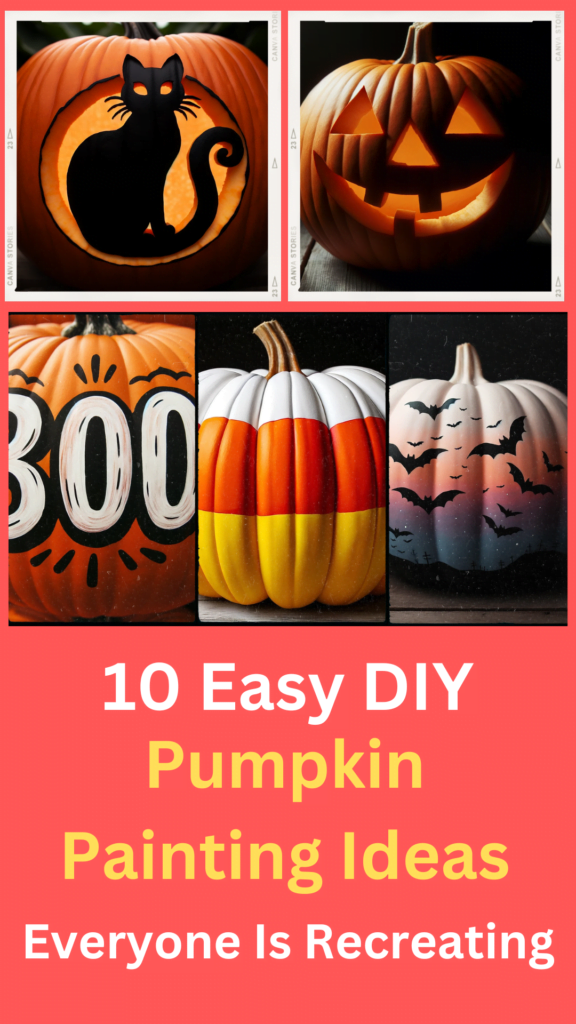 1. Classic Jack-o'-Lantern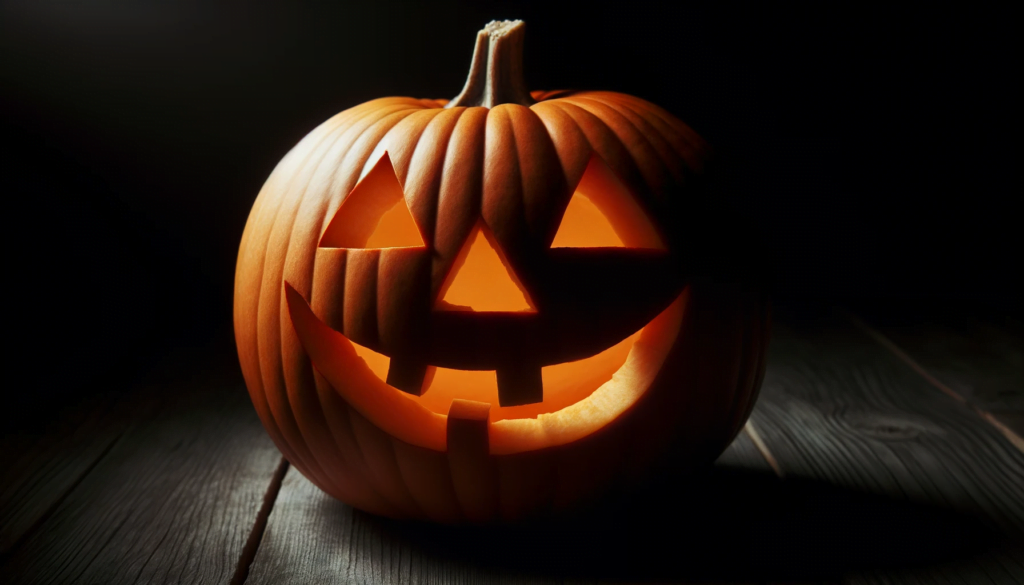 Ah, the iconic Jack-o'-Lantern! Instead of carving, why not paint? Paint on a cheerful or eerie grin, complete with triangle eyes. Remember, it's all about the toothy grin. Your pumpkin will soon wear the trademark Halloween look with an artsy twist.
2. Single Autumn Leaf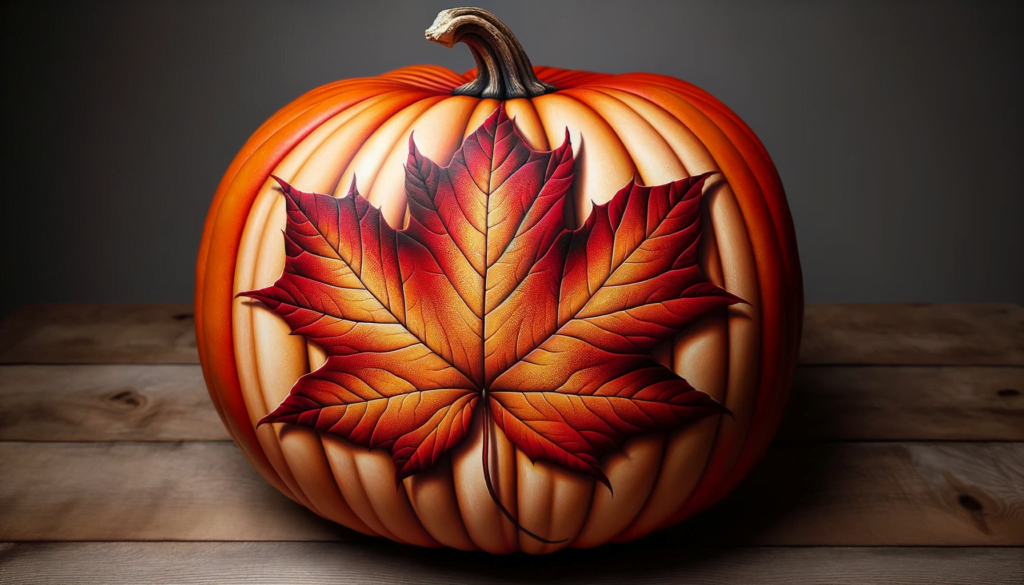 Dreaming of a chic, sophisticated pumpkin? Paint a singular, detailed autumn leaf on your pumpkin, bringing out hues of fiery red, sun-kissed orange, and golden yellow. This design sings praises to the beauty of fall while keeping things minimalistic.
3. Ghost Silhouette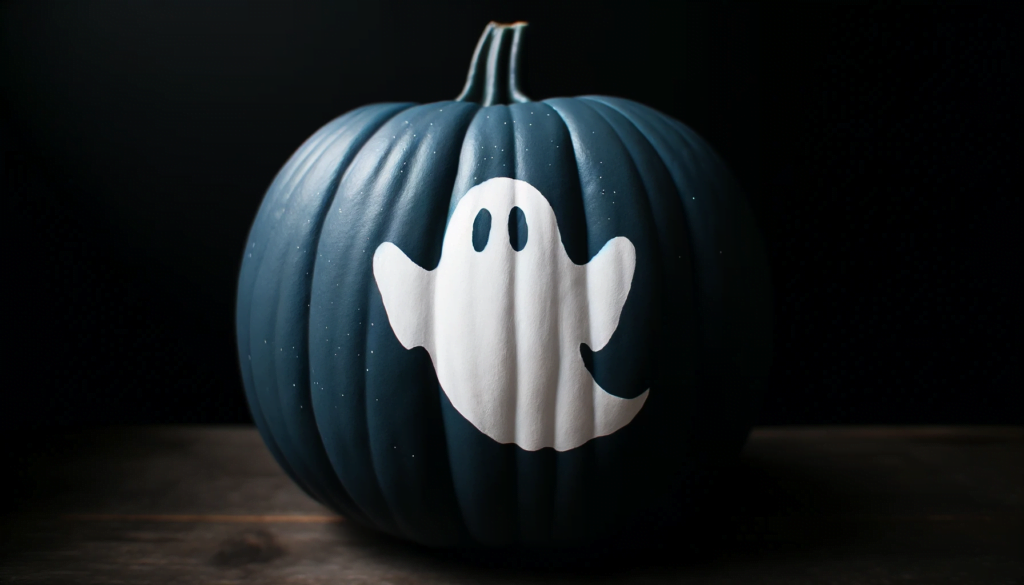 Boo! Did we scare you? Well, this idea might! Opt for a simple white ghost silhouette against a hauntingly beautiful black or dark blue background. Less is more with this spooky design!
4. Moon and Stars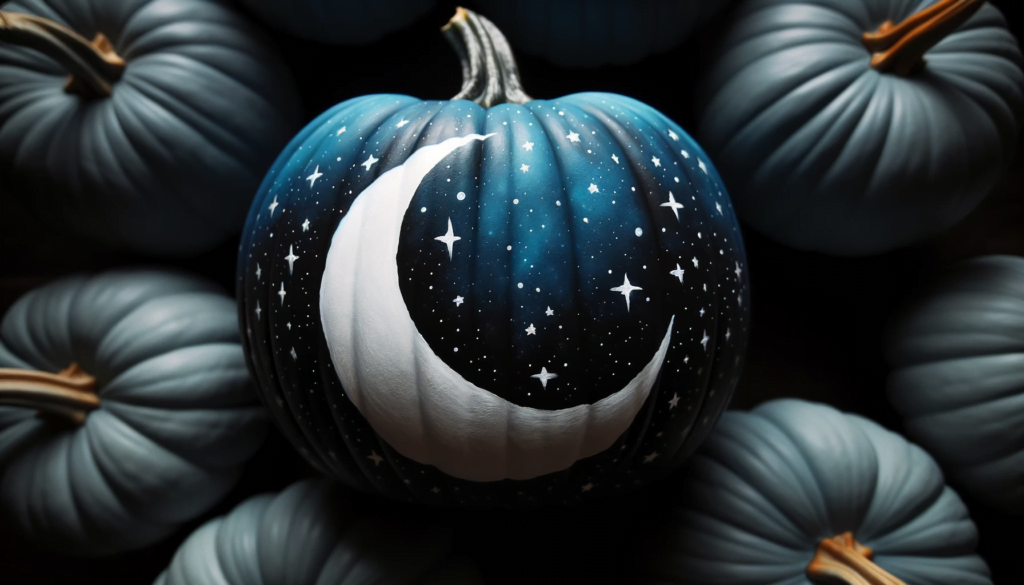 Guide your guests home this Halloween with a pumpkin shining as bright as the night sky. Think crescent moons, twinkling stars, and maybe even a shooting star for that extra touch of magic.
5. Polka Dots
Who said pumpkins can't be fashionable? Dip your brush (or even the back of it) into vibrant or metallic paints and dab away! Different sized dots create a fun, bubbly appearance that kids (and the young at heart) will adore.
6. Striped Pumpkin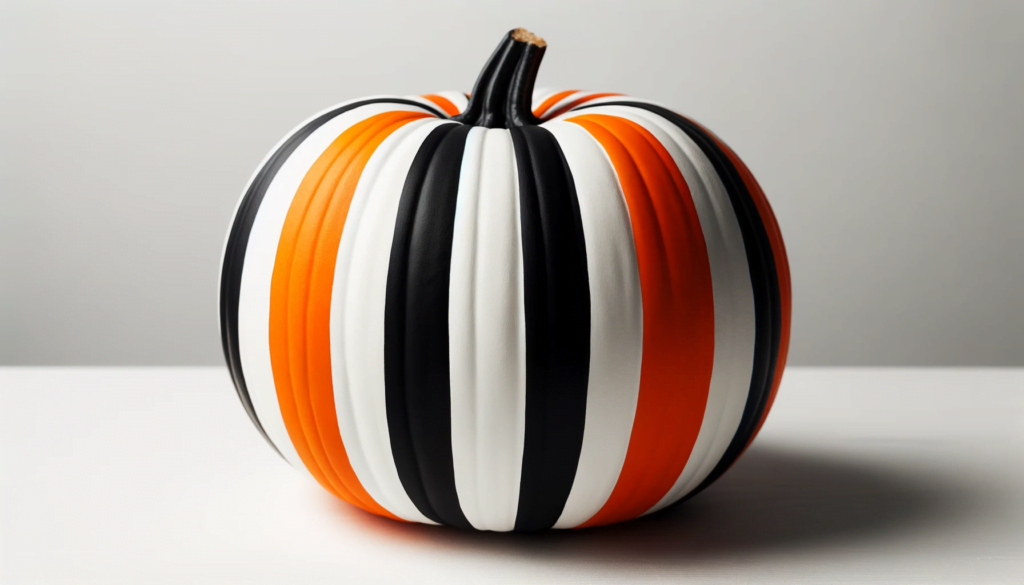 Show your stripes with this next idea! Whether you choose vertical or horizontal, contrasting fall colors will make your pumpkin pop. Think bold oranges against pristine whites or chilling blacks.
7. Simple Cat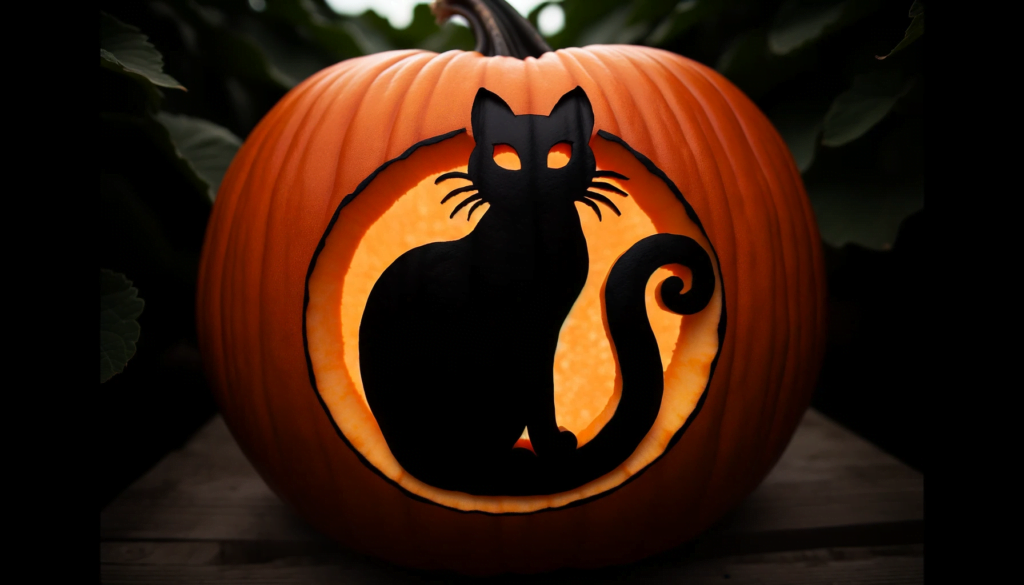 For all you cat lovers out there, this one's for you. A sleek black cat silhouette, arched back or with its tail curled, will look purr-fect against any colored pumpkin.
8. Minimalistic Bat
The bats are out early this year, and they're gracing the surface of your pumpkin! Paint a couple of these winged creatures against a twilight or foggy backdrop for a look that screams Halloween.
9. Candy Corn Trio
Sweet tooth, anyone? Divide your pumpkin into three stripes to mimic the look of candy corn. Start with a soft white at the top, a juicy orange in the middle, and finish with a buttery yellow at the bottom. It's sweetly simple!
10. Boo! Text
Last but certainly not least, let your pumpkin do the talking. A bold "Boo!" text written in a playful font against a contrasting background is sure to catch the eyes (and maybe give a tiny scare) to anyone passing by.