Fashion
Top 10 Fall Nail Designs for Short Nails: Easy and Trendy Ideas for 2023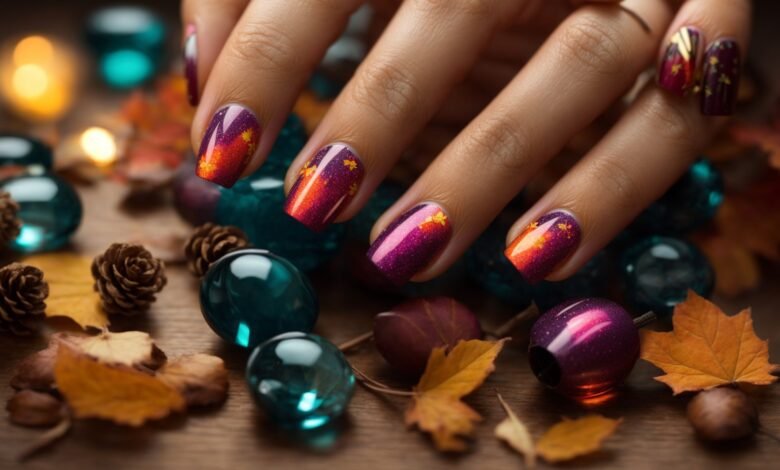 Ah, fall! A season where the leaves dance in a whirlwind of vibrant colors, and our fashion sense takes a cozy turn. But hey, why should our wardrobes have all the fun? Our nails deserve to partake in the autumnal celebration too! Especially when you have short nails, finding the perfect design that speaks volumes without the lengthy canvas can be a tad tricky. Fret not, for we've curated a list of the Top 10 Fall Nail Designs for Short Nails that are not only easy to recreate but are also splendidly trendy for 2023!
Classic Autumn Shades Design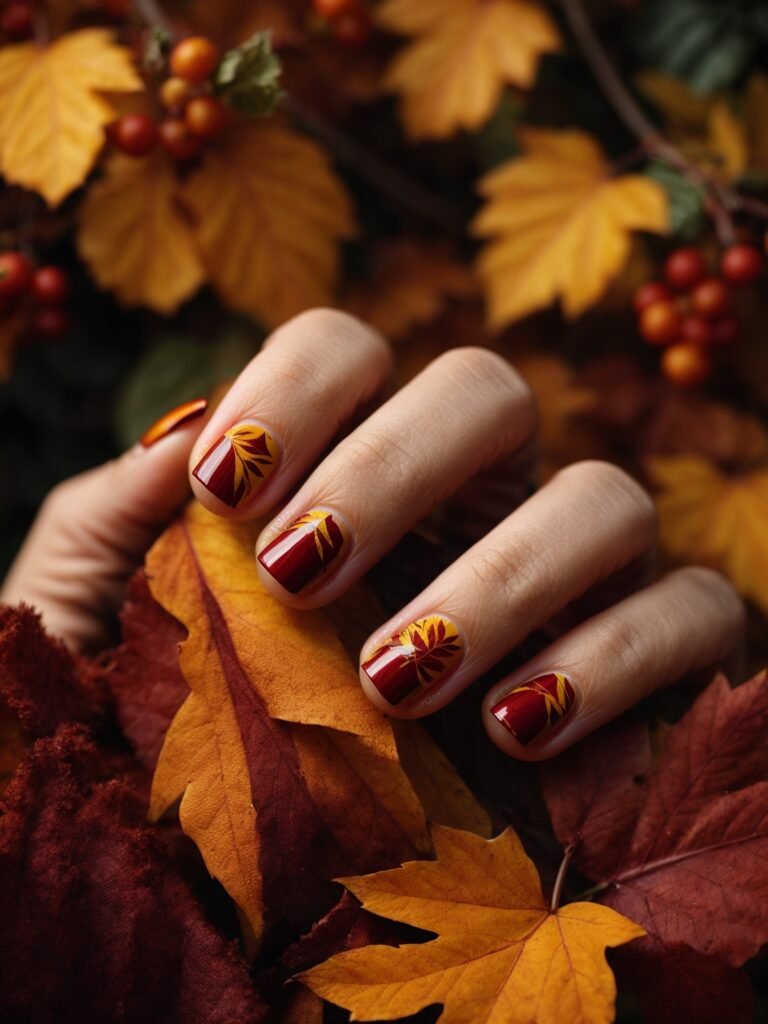 Imagine your nails mirroring the enchanting colors of fall leaves. The Classic Autumn Shades Design does precisely that! Picture this: burnt orange, deep red, and mustard yellow, all coming together to create a warm, inviting palette on your short nails. And oh, let's not forget a subtle leaf pattern, perhaps on the ring finger, to add that extra autumn touch. This design doesn't just scream fall; it whispers elegance in every stroke of polish.
Pumpkin Spice Design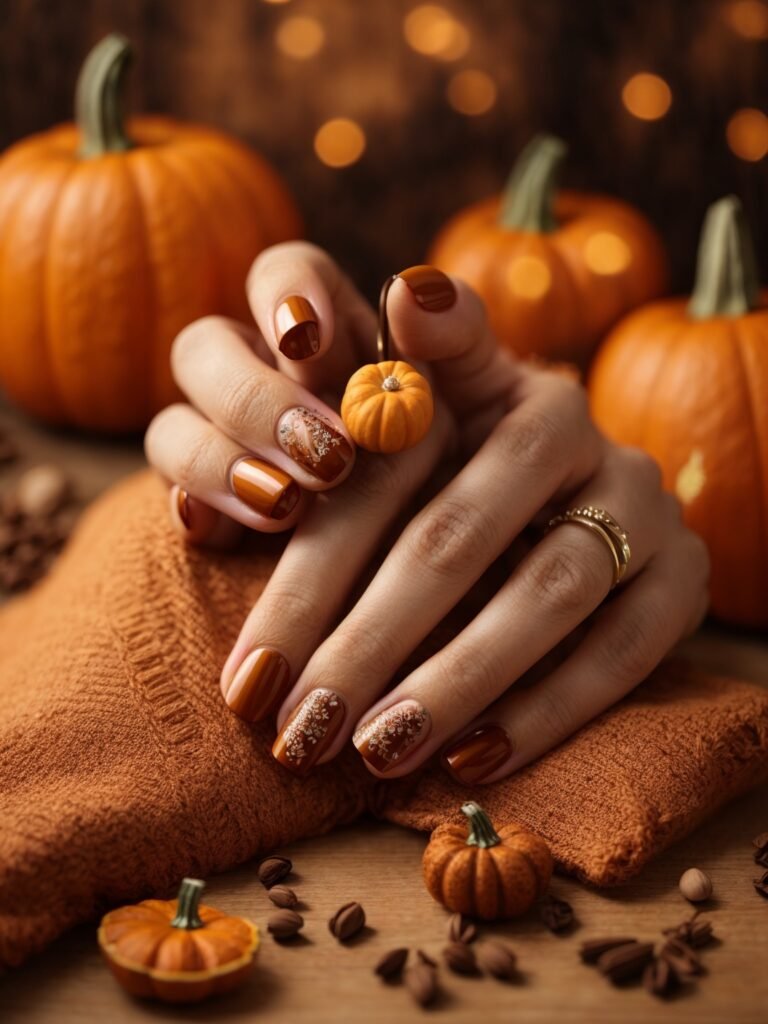 Pumpkin spice isn't just for lattes! Introducing the Pumpkin Spice Design, where your nails get to bask in the cozy, warm hues of light brown, adorned with adorable little pumpkin illustrations. It's like having a piece of autumn right at your fingertips, literally! This design is not just a nod to the beloved fall beverage but also a cute way to carry a piece of the season with you wherever you go.
Halloween-Inspired Design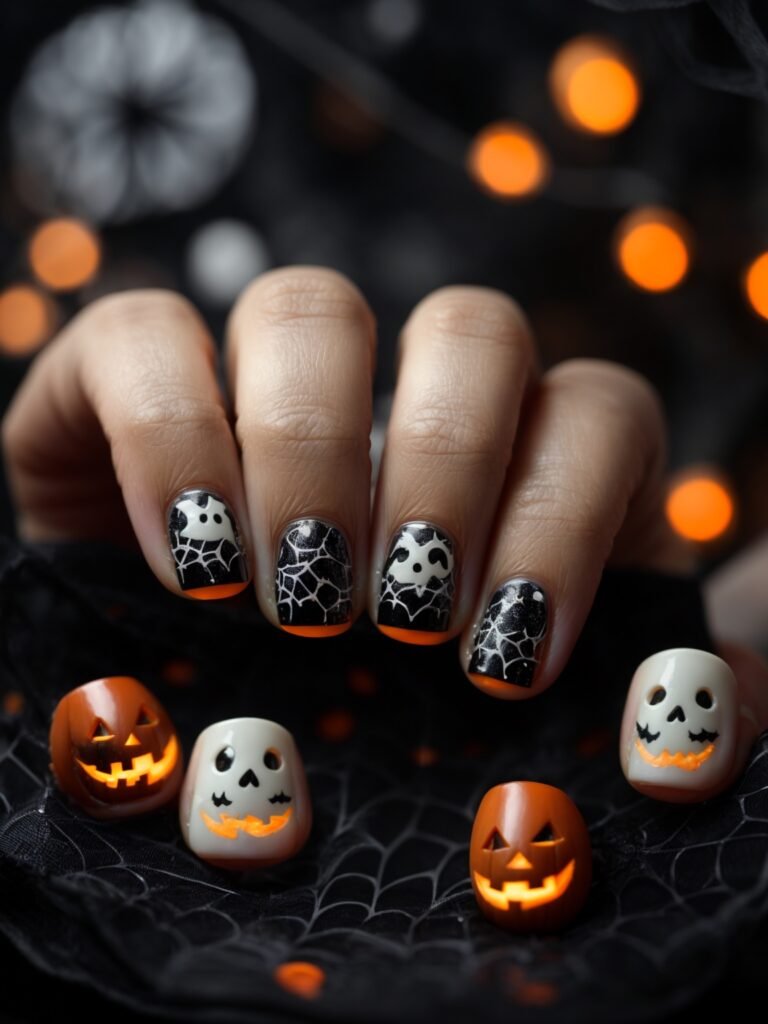 Boo! Did we scare you? Probably not, but with the Halloween-Inspired Design, your nails will be ready to do the spooking! Imagine tiny ghosts, playful bats, and delicate spider webs, all in a classic black, white, and orange palette, playfully haunting your short nails. It's a fun, festive way to dive into the Halloween spirit, with a dash of cuteness to boot!
Elegant Maroon and Gold Design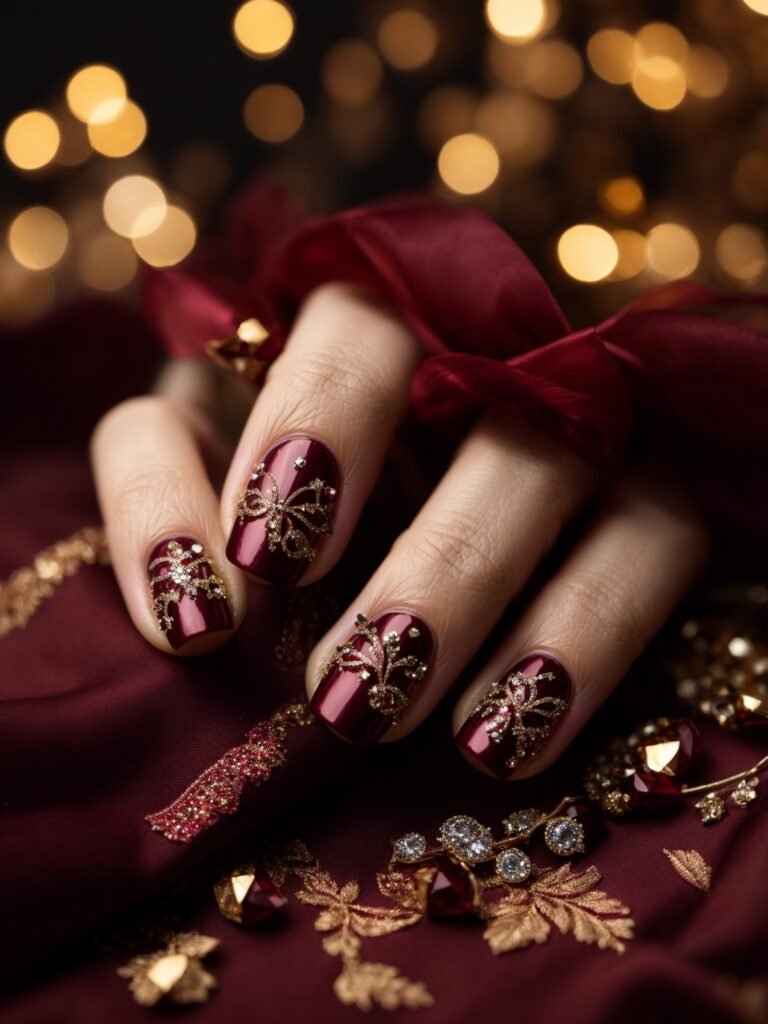 Who says fall can't be luxurious? The Elegant Maroon and Gold Design begs to differ! Envision your nails bathed in a rich maroon shade, with delicate gold foil accents and tiny rhinestones providing that opulent touch. It's a design that speaks sophistication and luxury, making your nails a statement piece in every autumn ensemble.
Cozy Sweater Texture Design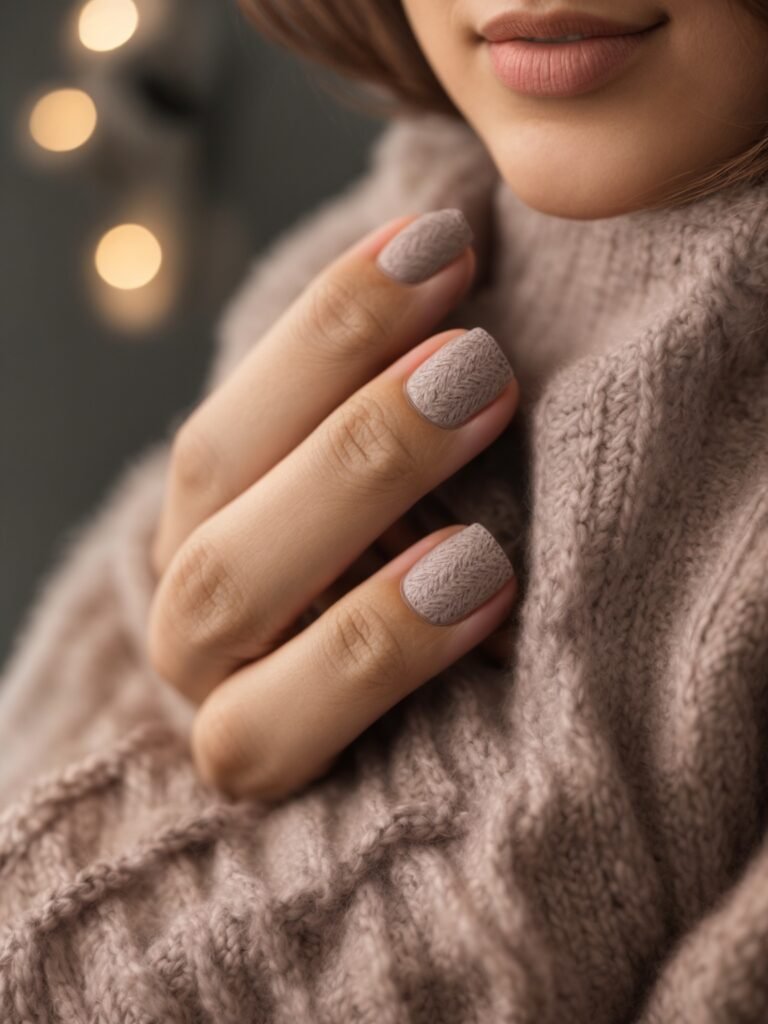 Wrap your nails in a cozy hug with the Cozy Sweater Texture Design. Imagine the soft, comforting texture of your favorite fall sweater, now miniaturized on your nails. Using muted colors like taupe or grey, this design showcases a knitted pattern effect, providing not just a visual appeal but also a tactile experience. It's like wearing your beloved autumn sweater, but on your nails, offering a cozy, textured look that's just perfect for the season!
Forest and Animals Design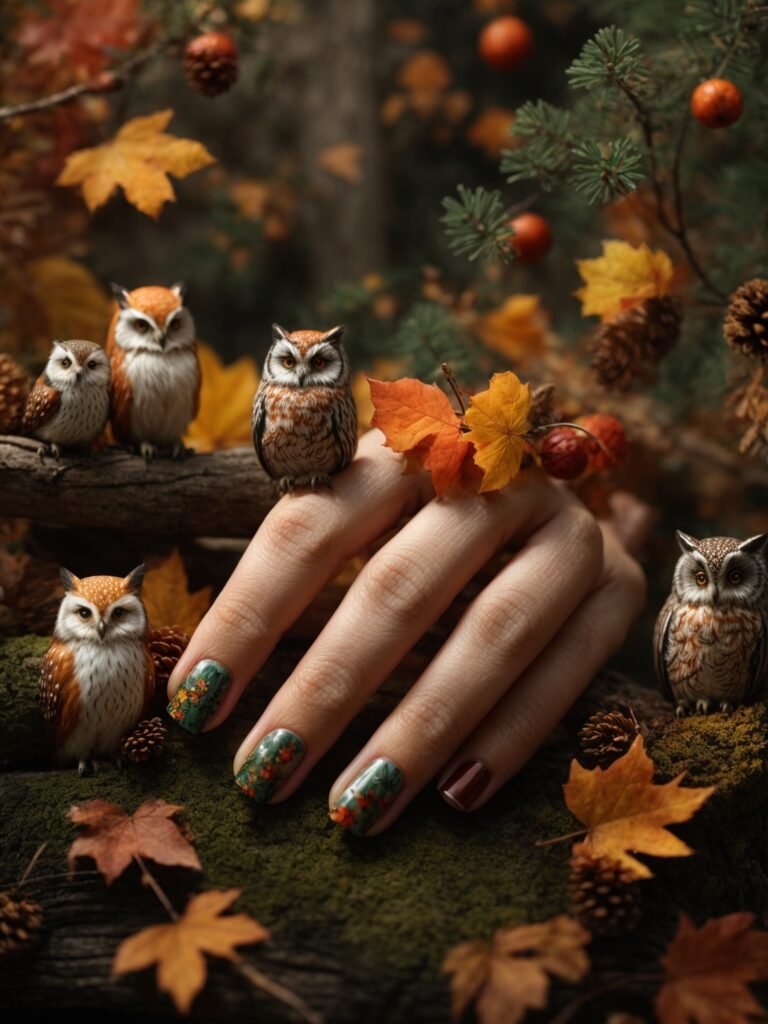 Welcome to the whimsical world of the Forest and Animals Design, where your nails become a canvas for a charming autumn forest scene. Picture tiny, detailed images of fall trees, playful foxes, and wise owls, all in a palette of earthy and warm autumn colors. It's a design that tells a story, inviting you on a journey through the enchanting woods, all while keeping the spirit of fall alive right at your fingertips.
Abstract Fall Foliage Design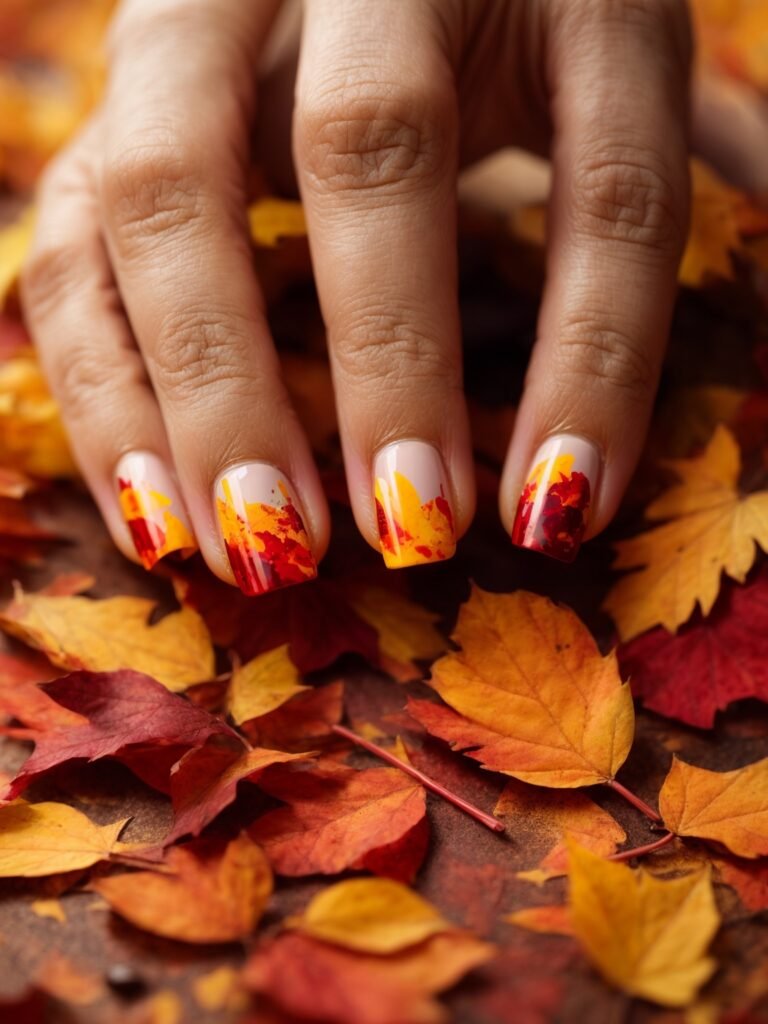 Let's get artsy with the Abstract Fall Foliage Design! Imagine brush strokes or splatter effects in a cascade of red, orange, and yellow colors, creating a vibrant, abstract representation of fall foliage on your nails. It's a design that doesn't adhere to strict patterns but allows the colors of fall to dance freely on your nails, offering a modern, artistic take on the traditional autumn palette.
Dark Floral Design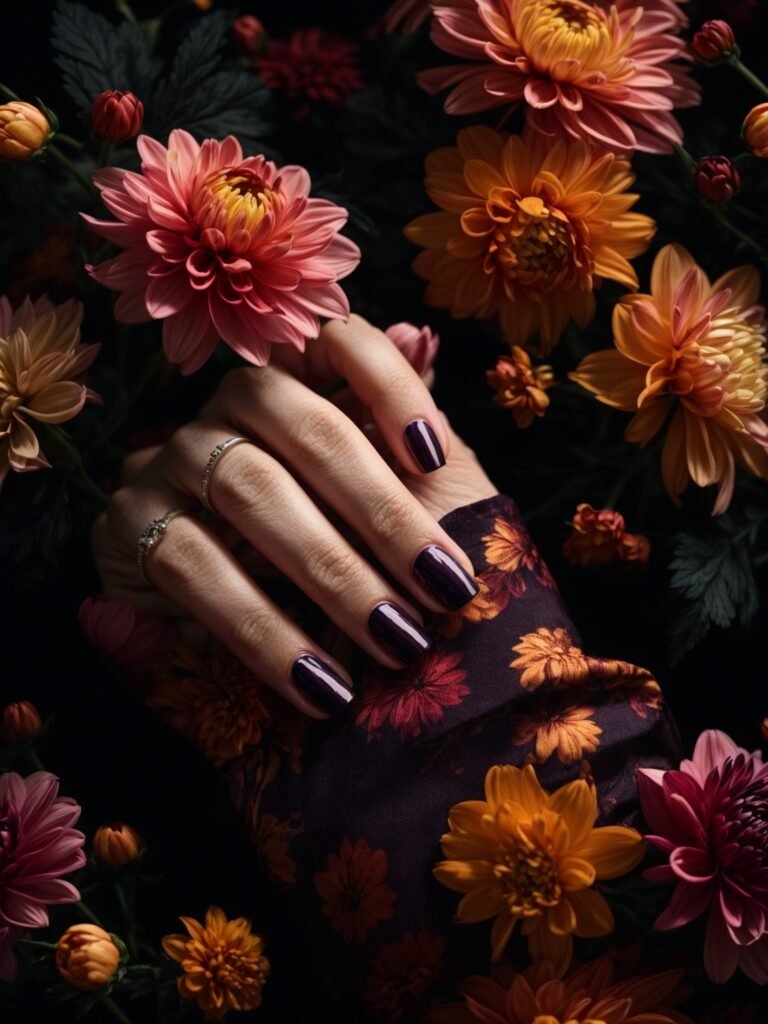 Dive into the moody, romantic vibes of the Dark Floral Design. Picture your nails adorned with vibrant illustrations of fall flowers like chrysanthemums or dahlias, all set against moody, dark backgrounds. It's a design that combines the bright, lively colors of fall florals with a dark, romantic aesthetic, creating a look that's both elegant and seasonally appropriate.
Candy Corn Gradient Design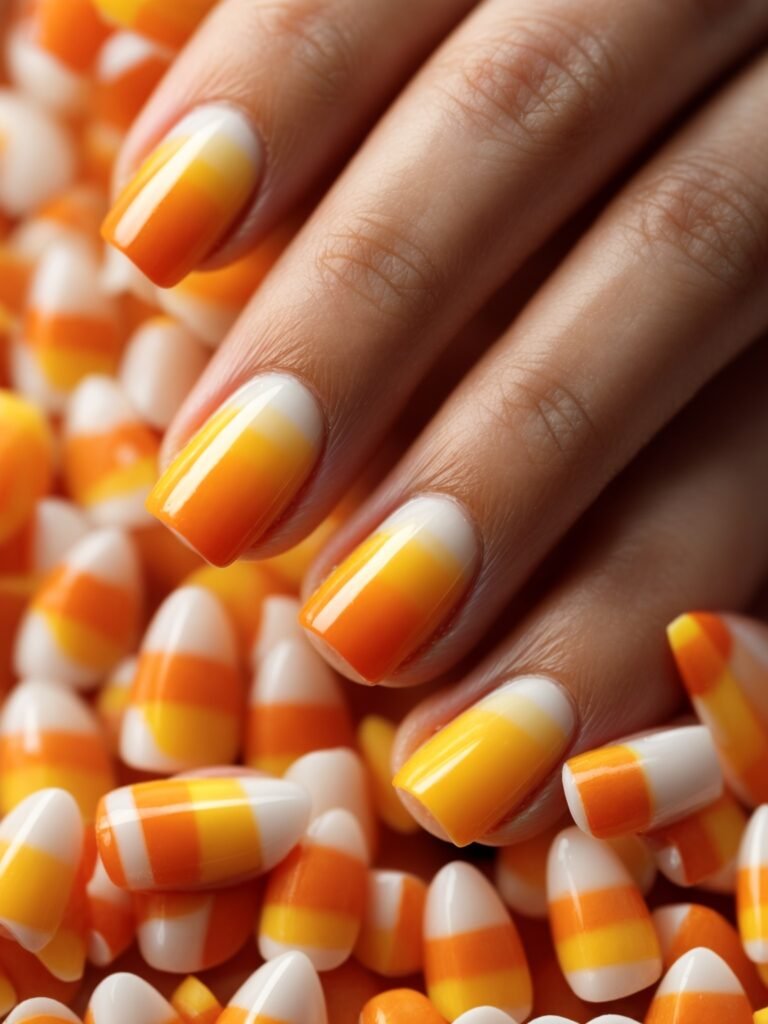 Sweeten up your nail game with the Candy Corn Gradient Design! Envision a smooth transition from white to orange to yellow, mimicking the beloved candy corn, possibly with a glossy or sparkly top coat for that extra sugary effect. It's a design that's sweet, simple, and perfectly encapsulates the fun, playful side of the fall season.
Plaid Pattern Design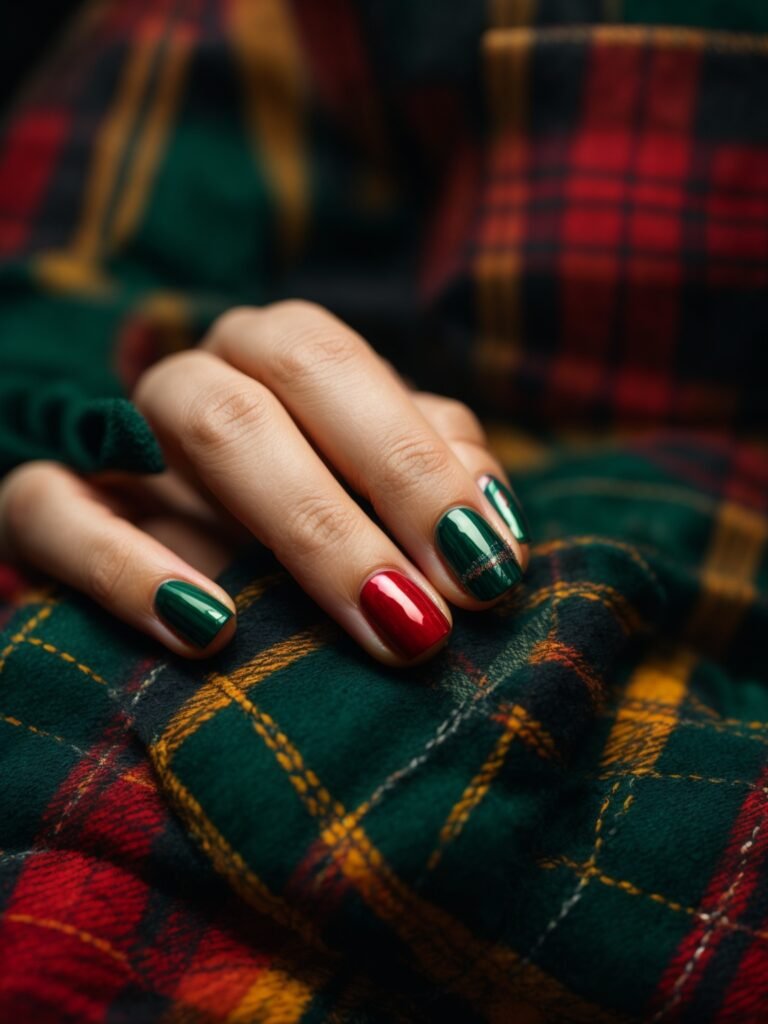 Last but not least, let's go classic with the Plaid Pattern Design. Picture your nails showcasing a classic fall plaid pattern, using colors like dark green, red, and yellow, with detailed, fine lines creating that timeless plaid effect. It's a design that's synonymous with fall fashion, offering a timeless, chic look that never goes out of style.
And there you have it, a journey through a palette of designs, each telling its own autumn story through colors, patterns, and textures. From the cozy vibes of sweater textures to the playful spookiness of Halloween designs, and the timeless elegance of plaid patterns, these designs offer a myriad of ways to celebrate fall right at your fingertips.
Whether you're a seasoned nail artist or someone simply looking to dip their fingers into the world of nail art, these designs offer a spectrum of inspiration to get you into the fall spirit. So, which design caught your fancy? Ready to take a plunge into the vibrant world of fall nail designs?
Stay tuned for more nail art adventures, tips, and inspirations, and remember: your nails are a canvas, and every stroke, every color, every pattern is a piece of your story waiting to be told.