Love
Love Under the Arabian Stars: The Tale of Layla and Majnun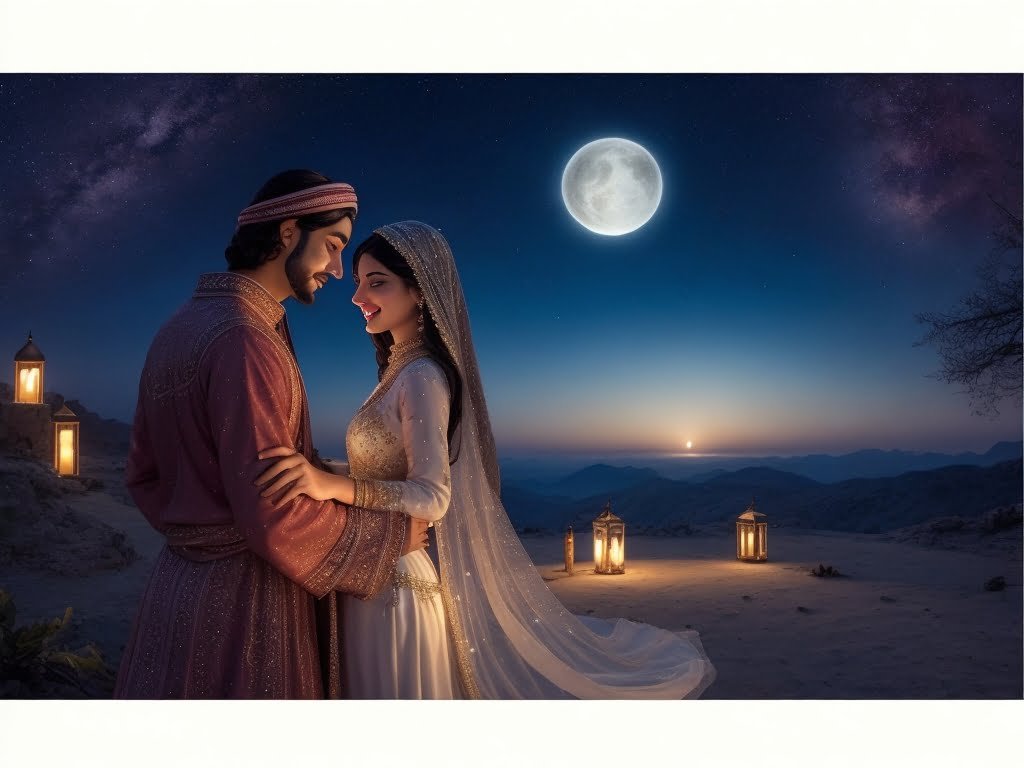 Once upon a time, in the shimmering golden dunes of the Arabian desert, lived two extraordinary souls – Layla and Majnun. Their love story is a tale of passion, longing, and devotion that has inspired countless hearts throughout the Middle East.
Layla, with her captivating almond eyes and radiant smile, was the cherished daughter of a respected nobleman. Majnun, whose name meant 'madman', was the son of another prestigious family, and known for his poetic soul and mesmerizing voice. They lived in adjacent estates and shared a friendship that blossomed into deep, profound love.
Their love was so intense that Majnun would wander in the desert composing and reciting poetry for Layla, his heart longing for her. However, their respective families, rivals due to an ancient feud, forbade their union.
Despite the families' discord, Layla's love for Majnun never faded. She secretly wrote responses to his poems, which were delivered by a loyal servant. Their secret communication fuelled their longing for each other.
Fearing for their reputation, Layla's family decided to marry her to a wealthy suitor. Heartbroken, Majnun retreated further into the desert, growing more forlorn, his poems echoing with melancholic love for Layla.
The years passed, and Layla remained trapped in her loveless marriage, her heart yearning for Majnun. When her husband died, she was consumed by grief, not for her deceased spouse, but for her lost love.
Layla's life drew to a close due to her heartache, and when the news reached Majnun, he rushed to her grave. Overwhelmed by sorrow, he recited his final, most heartfelt verse for Layla, and with that, he joined his beloved in eternal rest.
Their tragic tale echoes across the Arabian sands, a testament to their undying love. Though they couldn't be together in life, they found unity in death, an enduring symbol of the power of love.
And so, the story of Layla and Majnun, the star-crossed lovers of the Arabian desert, serves as a timeless tale, told generation after generation, inspiring young hearts to love unconditionally and passionately.