In the heart of the Celtic lands, two souls, destined for one another, found their paths intertwined by fate and enchantment. Blodeuwedd, a woman sculpted from the purest petals of oak, broom, and meadowsweet, was brought to life by magicians to be the wife of Lleu Llaw Gyffes, a nobleman of great valor.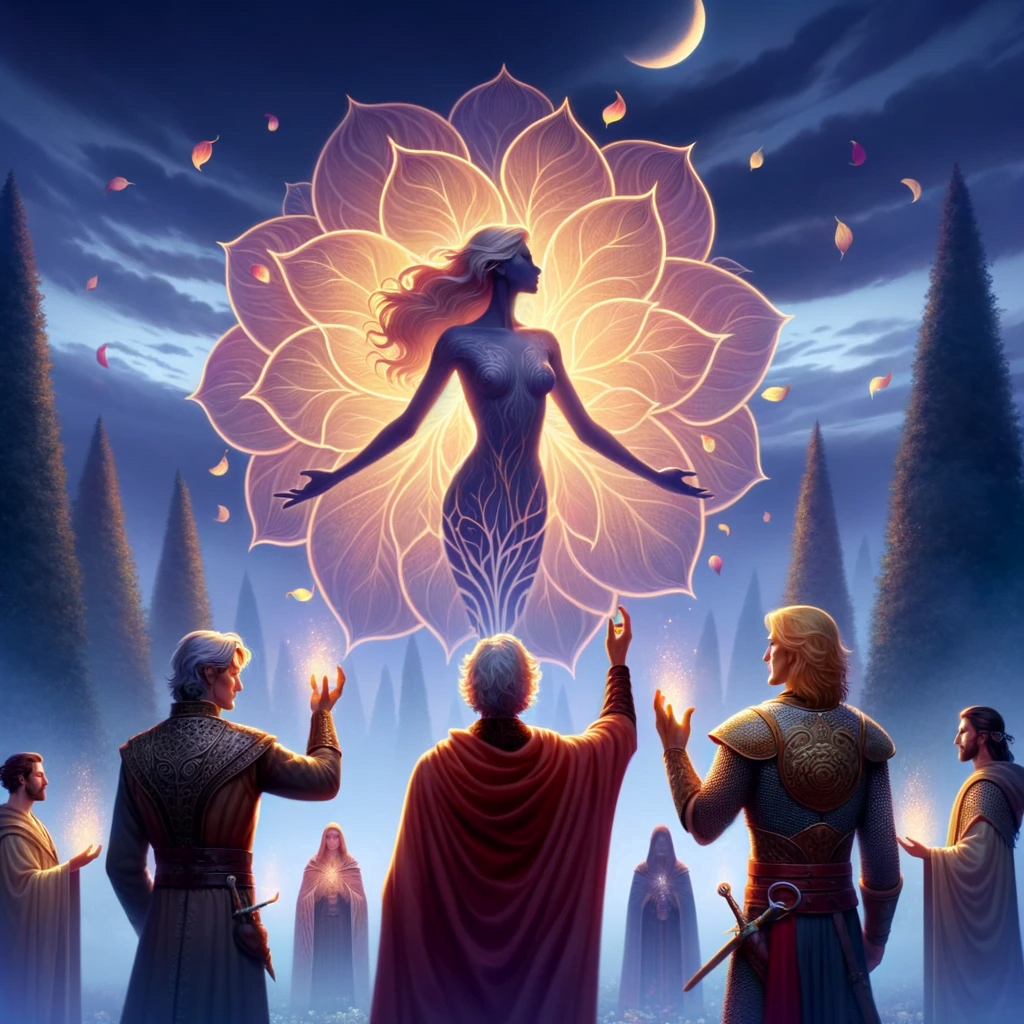 Blodeuwedd opened her eyes to the world, and the first sight she beheld was Lleu. Their gazes met, and in that instant, sparks of attraction flew. Lleu, with his golden hair and chiseled features, felt his heart race as he took in the ethereal beauty of Blodeuwedd, with her petal-soft skin and radiant eyes that mirrored the colors of the meadow.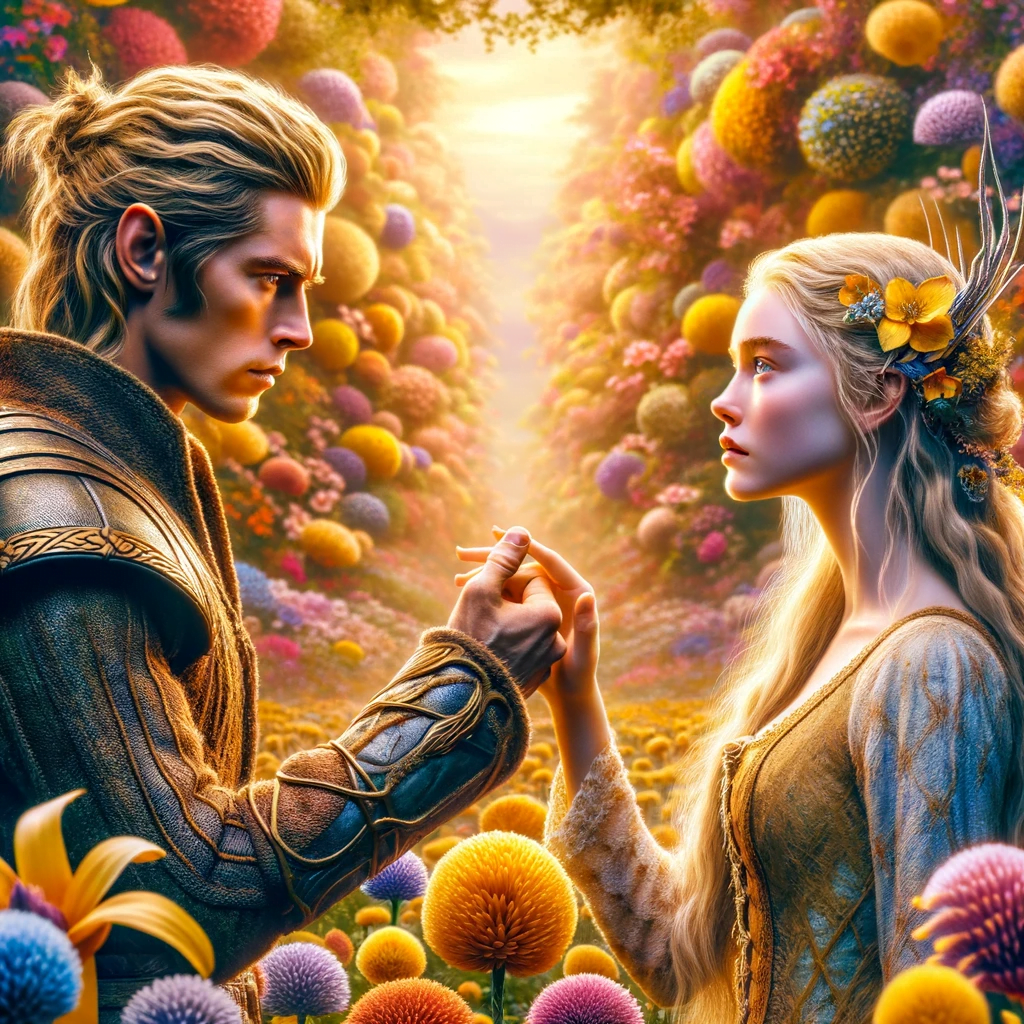 As days turned into nights, the bond between Blodeuwedd and Lleu deepened. They wandered through the meadows, listening to the whispers of the wind and watching the dance of the fireflies. Their laughter echoed through the valleys, and their shared silences spoke volumes.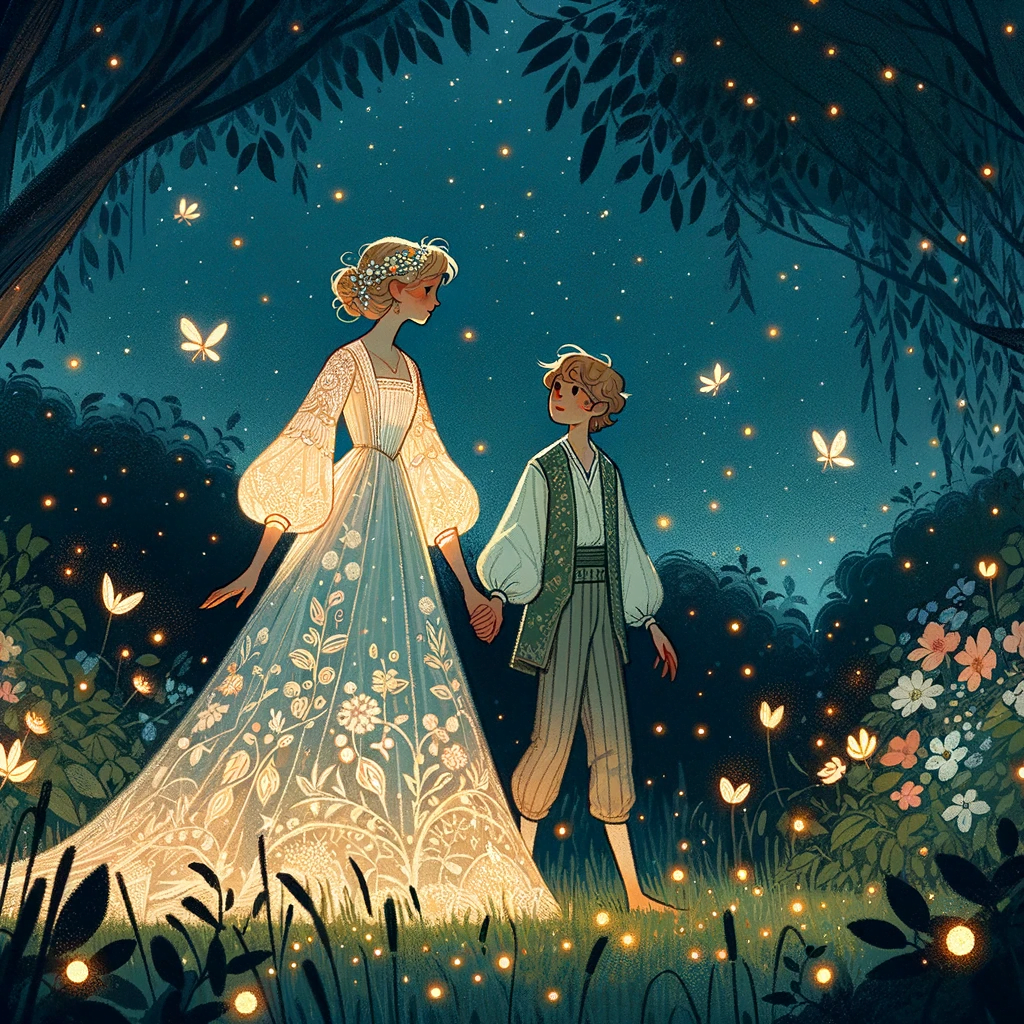 One day, while exploring an ancient grove, they stumbled upon a secluded pond. Its waters shimmered with an otherworldly glow. Drawn to its beauty, the couple decided to make a wish. Lleu wished for their love to remain eternal, while Blodeuwedd wished for them to always find their way back to each other, no matter the obstacles.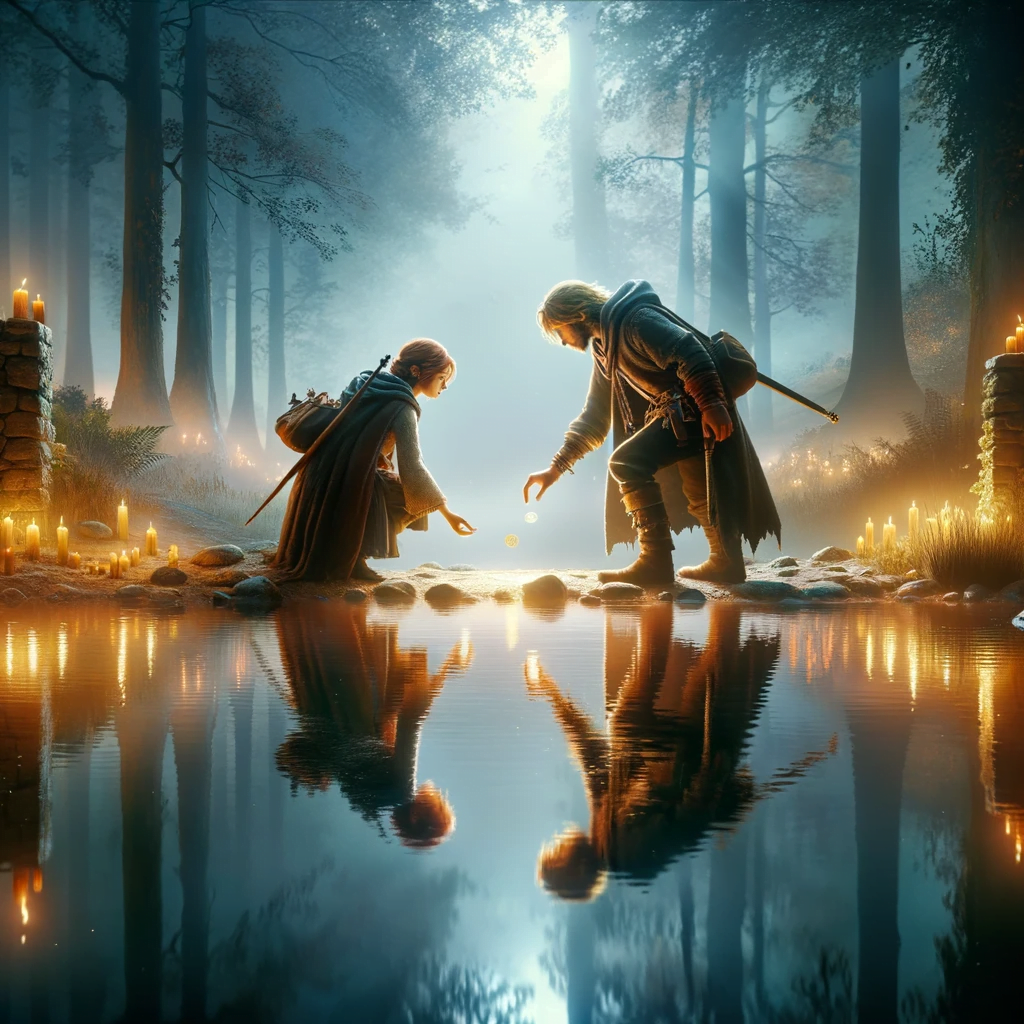 However, as with all tales, challenges arose. Due to a curse, Lleu was transformed into an eagle. Heartbroken, Blodeuwedd searched for him, her love unwavering.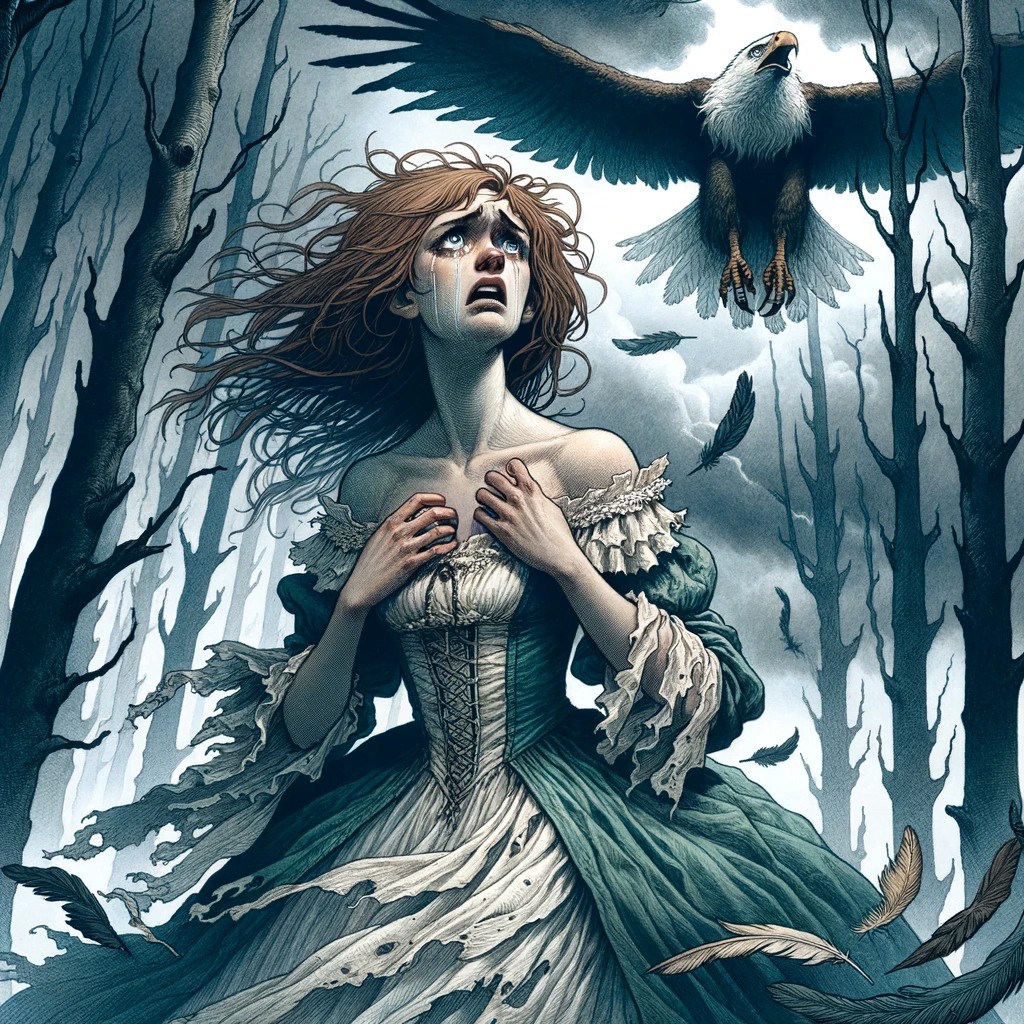 With determination and the guidance of the stars, Blodeuwedd finally found the eagle perched on a tree. Recognizing Lleu, she sang a melody, a song of their love, which broke the curse and returned Lleu to his human form.
Their love, tested by time and fate, emerged stronger. The couple returned to their homeland, where their tale became legendary. Their love story served as a beacon of hope, proving that true love can overcome any adversity.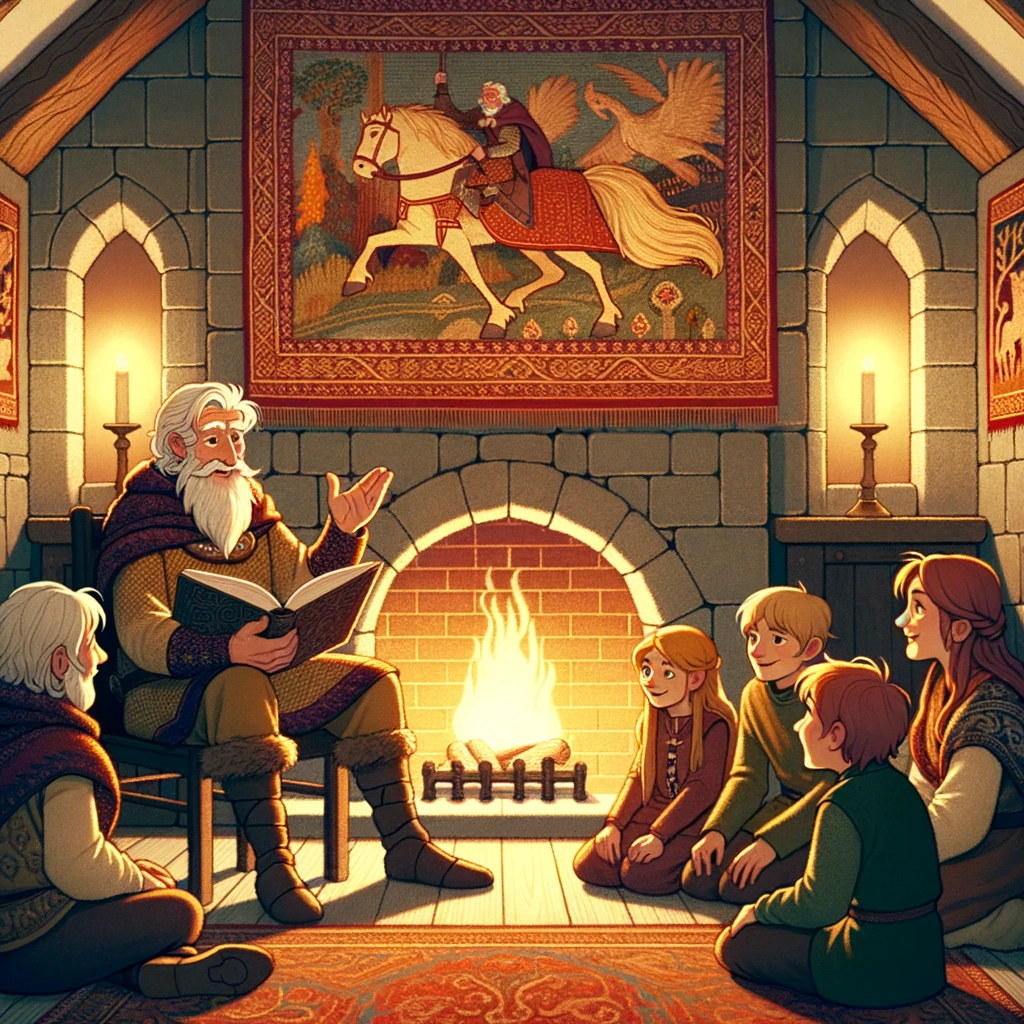 And so, in the heart of the Celtic lands, the story of Blodeuwedd and Lleu Llaw Gyffes is told, a testament to the enduring power of love.